Women's Ministries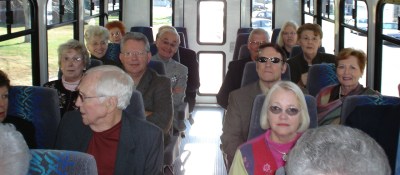 Christian Women's Fellowship (CWF) is the international women's organization of the Christian Church (Disciples of Christ). CWF women participate in Christian Church outreach globally and locally through individual and group gifts for group Bible study and mission study, fellowship, leadership training, workshops, retreats, spiritual growth, worship, and ecumenical efforts. CWF seeks to help women develop a sense of person responsibility for the whole mission of the church.
The general meeting and luncheon for all women of the church is in the fellowship hall on the second Tuesday of each month. Three CWF circles meet monthly, homes or at church, according to the schedule below:
Circle 1 – Third Tuesday, 2:00 p.m.
Circle 3 – Third Tuesday, 6:45 p.m.
Circle 4 – First Tuesday at 6:00 p.m.
Men's Ministries
Disciples Men's Fellowship meets on the second Sunday of each month at 7:30 a.m. in the fellowship hall It is designed for men ages 18 to 99 years. They meet for breakfast and plan different service projects for the church, church body, and in the community. They also plan outings during the year. These include but are not limited to rafting, fishing, hunting, and a BBQ. If you have any questions, please contact our servant leaders: Phil Womble (President) or Tim Harwell (Treasurer).
Disciples Men MEN is the international organization of men in the Christian Church (Disciples of Christ). They are committed to fellowship, community involvement, and learning. The Disciples Men hope to provide opportunities for all men to give of themselves in support of one another and meet the needs of the whole church as it serves in the community and beyond.