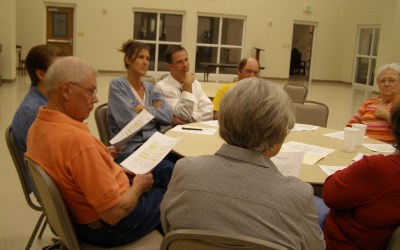 An important part of our Christian faith pilgrimage is education and interaction with other Christians. Our children and youth have educational opportunities through our Sunday Church School classes and other activities (see Children's Ministries and Youth Ministries). Our adult Church School classes provide opportunities for Christian growth and fellowship for all ages of adults.
The adult Sunday School classes include the following:
Pathfinders
Cross and Chalice Class
Caring and Sharing Class
Truth Seeker Class
Adult Bible Class
All classes meet at 9:00 on Sunday mornings."Wednesdays on Madison" is a mid-week Christian Education offering for adults. Classes are currently being offered at 6:00 p.m. each Wednesday.
Other workshops, small study groups, seminars, leader development events, and programs are offered throughout the year. Christian education is geared toward faith development and instruction in the ministries of the whole church.